SRPP News l 3 October 2023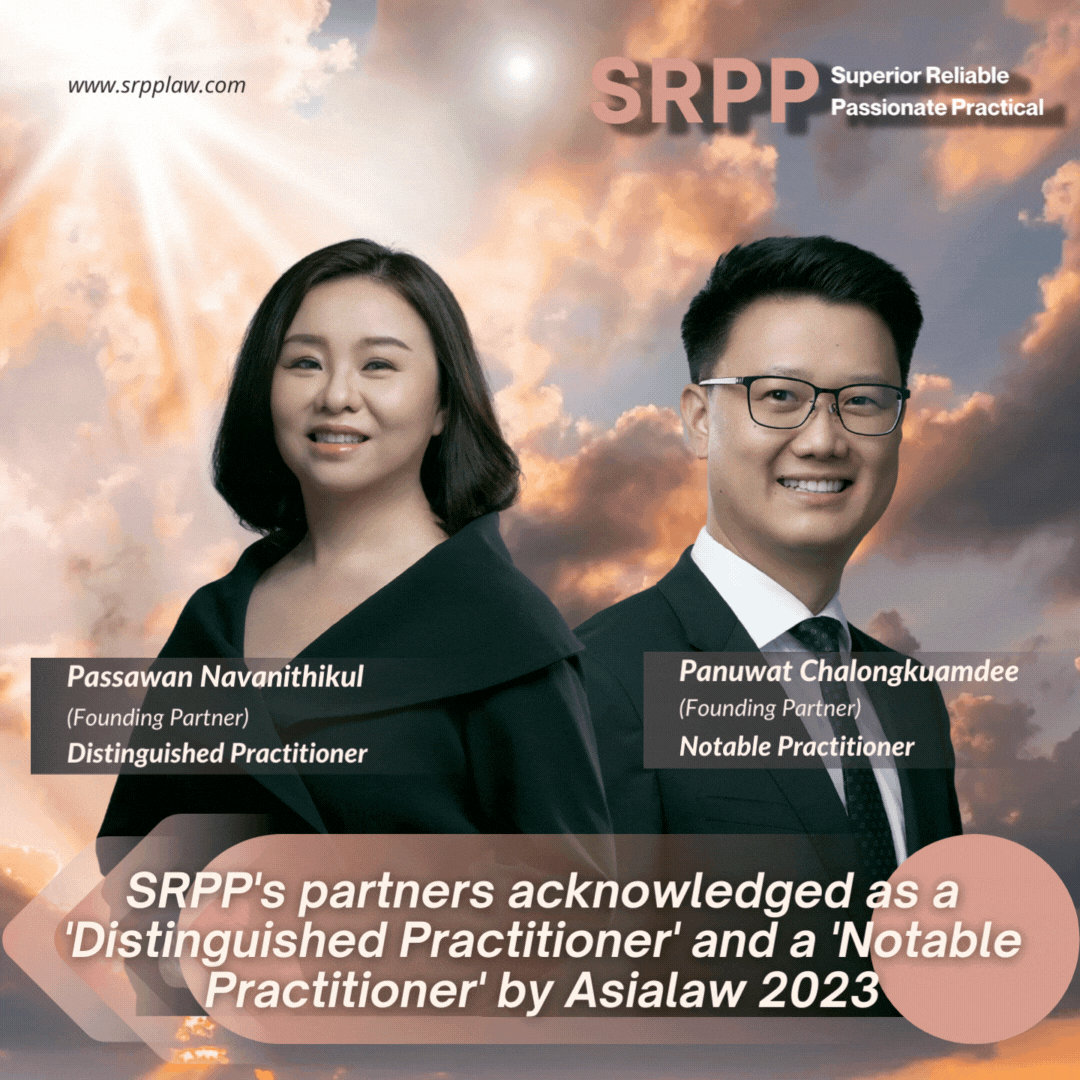 We are thrilled to share a momentous achievement within our ranks: our esteemed partners, Ms. Passawan Navanithikul and Mr. Panuwat Chalongkuamdee, have been bestowed with the prestigious titles of 'Distinguished Practitioner' and 'Notable Practitioner' respectively, in the esteemed Asialaw 2023 rankings.
This recognition is a true testament to their exceptional skills and expertise in their respective practice areas. We extend our heartfelt gratitude to Asialaw for acknowledging their significant contributions and recognizing their excellence in the legal profession.
We extend our warmest congratulations to our partners for this well-deserved honor, and we eagerly anticipate their continued success and leadership within the market.
You may view Passawan's profile here.
You may view Panuwat's profile here.
For more information, please click here.
#asialaw #SRPP #lawfirm #legal